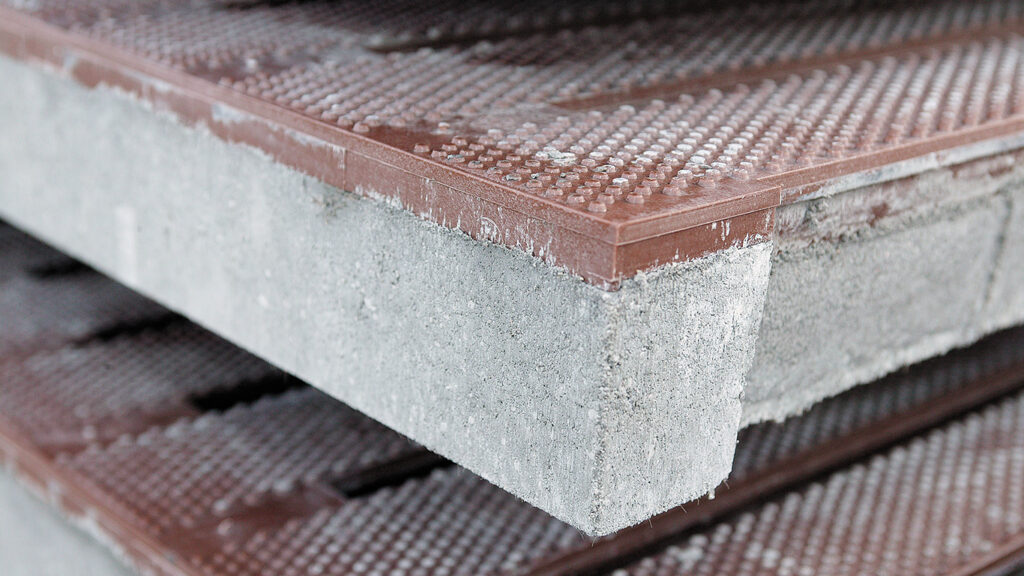 Slats with insert of long-lasting plastic
The DUO-slat is a specially designed concrete slat with a prefabricated, acid-resistant, plastic insert made of long-lasting plastic (HDPP) as a protective coating. The layer prevents corrosion of the concrete under and around feeders and troughs. The slats maintain the draining effect – including in the protected areas, as the slat openings are maintained. Furthermore, it has a non-skid/slip surface, which makes it safe to walk on.
The DUO-slat is intended to be installed under and around the manger, primarily the tube feeding machines, as this is where the chance of corrosion is most present. Since most machines are 60-70 cm wide, it is most often necessary to use 3 slats per. pigsty. The corrosion-proof area in the pigsty will thus be 80 x 120 cm.