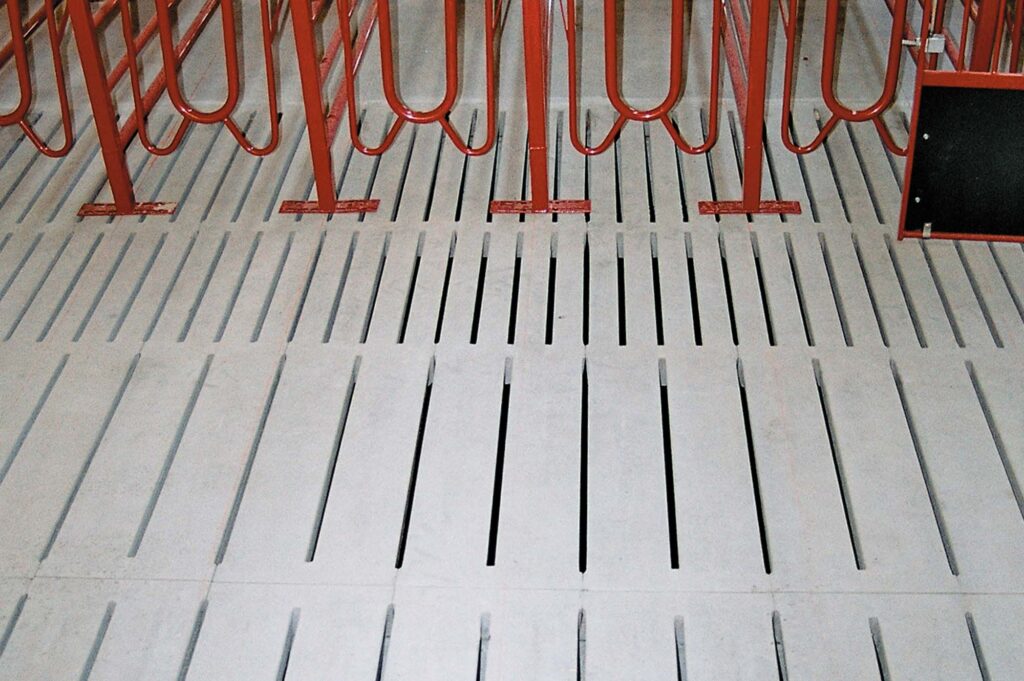 Combination of standard slats and drained floor slats
Combi-slats are used, for instance if you keep your dry sows in free access systems.
By installing the parts with the normal slat flooring in the box/pen itself under the sow, you achieve better hygiene and animal welfare.
At the same time, the sows have access to bedding in the area with drained floor slats. The combi-slat can help to increase the required total area of solid and/or drained floor.