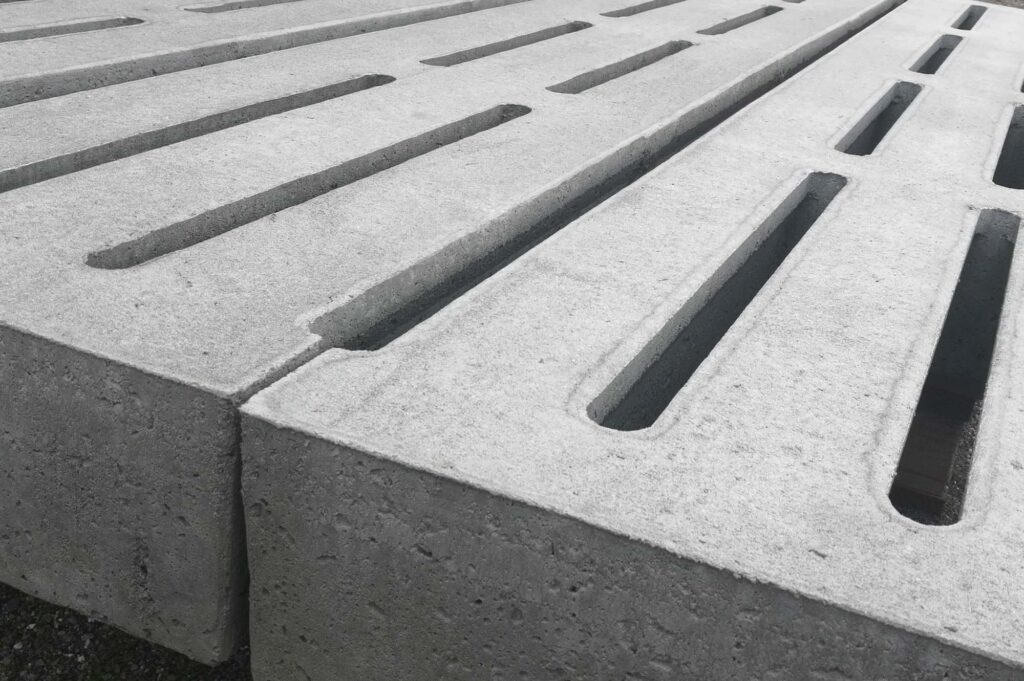 Our slats for calves have the same benefits as our slats for cattle. However, they have a smaller slot opening of "only" 28 mm compared to the 35 mm slot opening in our cattle slats.
The slot openings in our slats for calves are of the same design as the openings in the slats for cattle, designed to cope with a large amount of manure. The openings widen immediately below floor level to prevent problems assiciated with manure being stuck in the gaps.
All slats are supplied with a polished and non-skid surface with the rounded slat edges to prevent hoof injuries. All this for a better animal welfare and comfort.